Our church currently has Bible Study fellowships called A2CF at campuses in the area (Stanford University and Santa Clara University). A2CF is short for "Acts 2 Christian Fellowship," and is a campus group that seeks to follow the example set by the early Christian church described in Acts 2:42-47. If you're looking for a place to grow spiritually, or if you're simply interested in finding out what Christianity is all about, we invite you to join us!.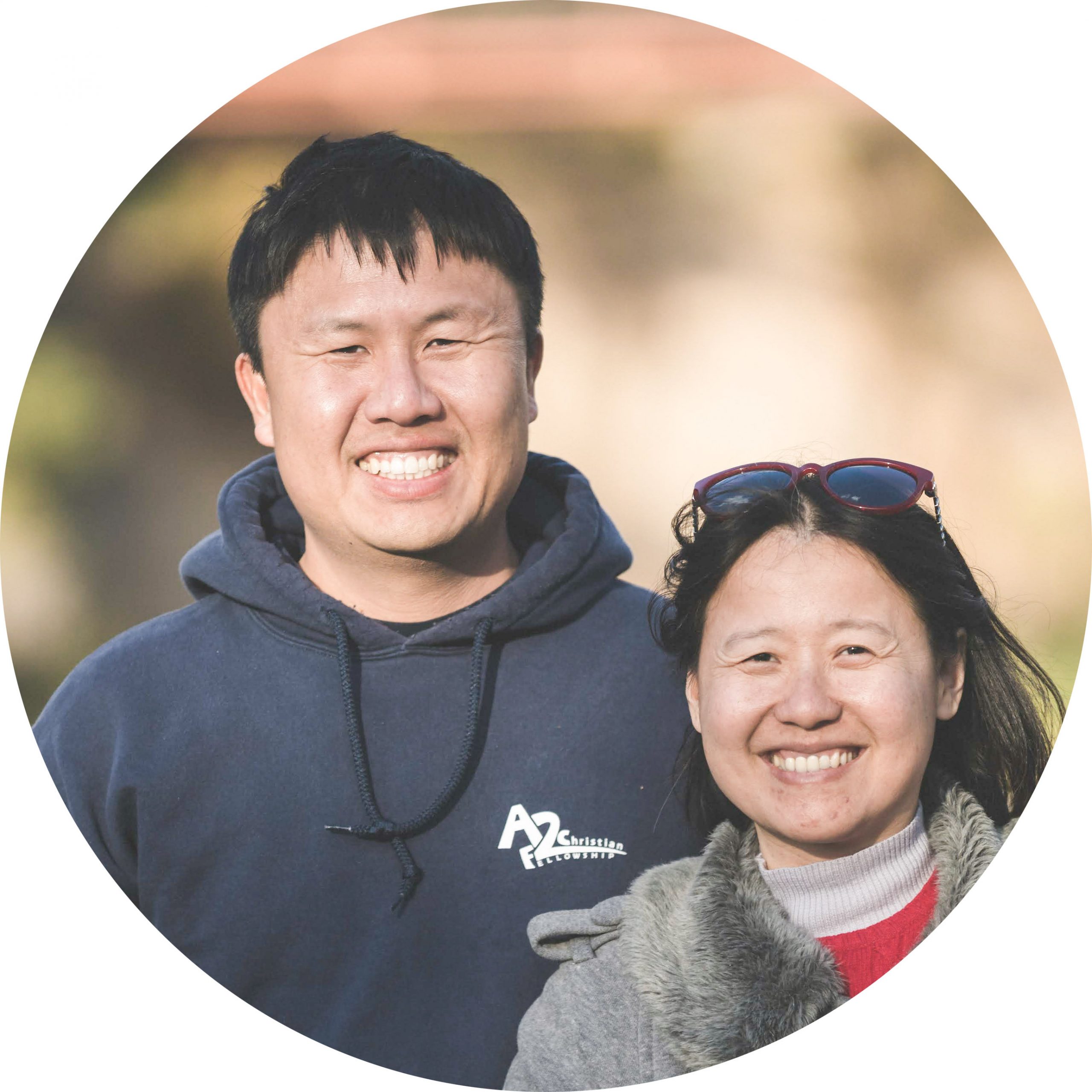 Pastor Soontee & Sandy
Directors @ A2CF Santa Clara
Hello! We are Soon-Tee and Sandy. I am originally from Singapore and Sandy is from Taiwan.
We have been involved in college campus ministries in UC Davis and SJSU, before serving at Santa Clara University starting in 2014. Over the years, we have had the privilege of meeting many students. Each person is fascinating and has a story to tell. We see the grace of God, the love of Christ, and the nurturing of the Holy Spirit working in each person's life and also in the community together.
I enjoy pondering about life and society and I also teach Computer Science classes part time at SCU and SJSU. I like sight-seeing and food and feel blessed to live in the Bay Area where there are many sights to see and food to taste. Sandy is an ACBC-certified Biblical counselor. She is also passionate about education and currently likes studying birds, plants and stars, marveling at God's intricate creation. We regularly take our children on scenic hikes around the Bay Area.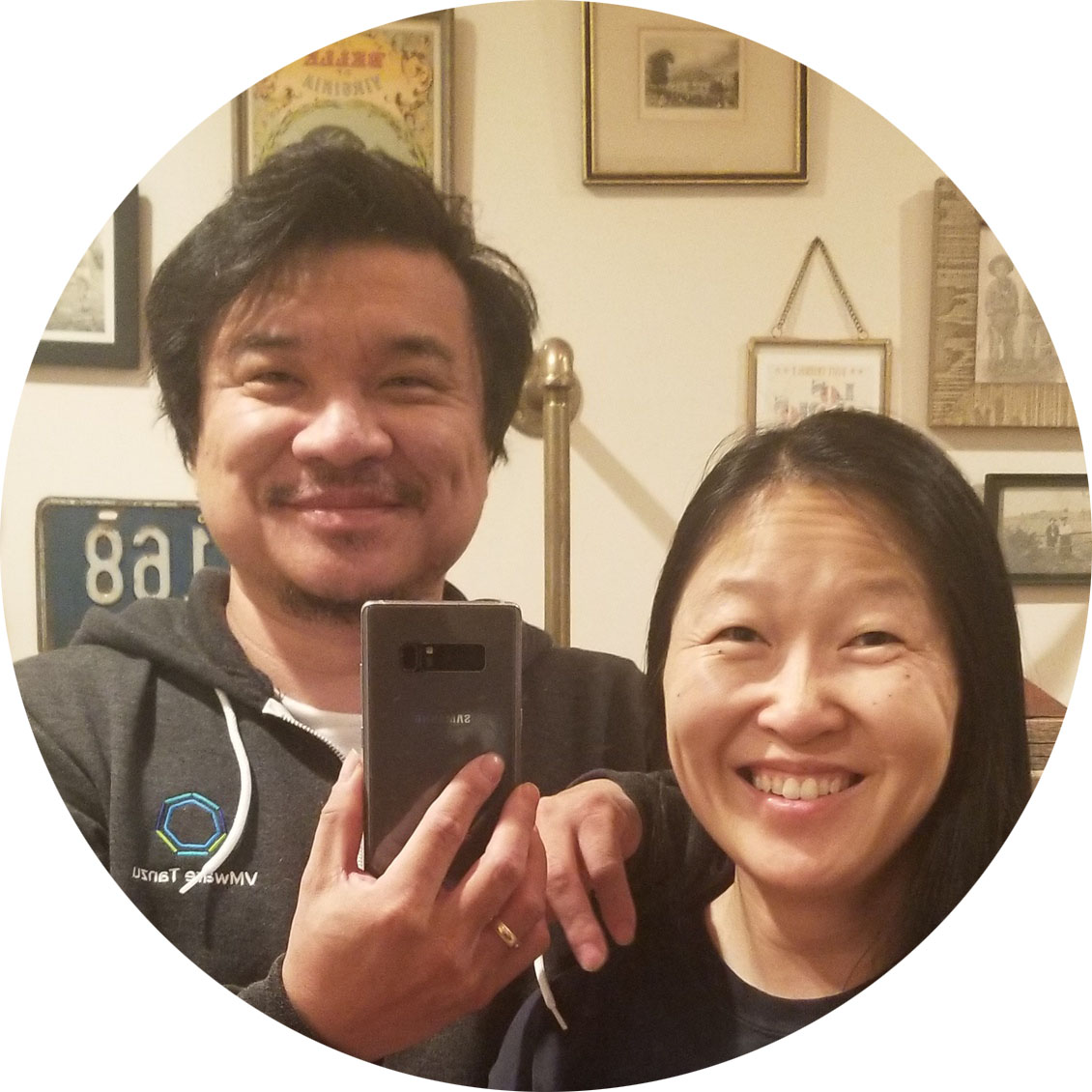 Jason & Amy
Directors @ A2CF Stanford
Hi! We're Amy and Jason, Directors of A2CF at Stanford. We'd love to meet you in fellowship and help each other grow to know Jesus Christ more! Here is our bio staccato-style, so we can get to the interesting stuff after.
Together: Staff at Bridgeway Church of SV, met '97, married '02 Cambridge MA (Honeymoon: Roadtrip from MA to CA), A2 staff since '02, 4 kids HS/MS/Elementary, Soccer/Choir/Mandarin Immersion parents.
Amy: Scientist@Stanford GSB, EE M.Eng.@MIT, Hong Kong->NY->Sugar Land, TX->Boston->Palo Alto.
Jason: Eng@VMware, Stanford EE Ph.D., Taiwan->Chicago burbs (Go Cubs!)->Boston->Palo Alto.
Now that that's out of the way, what we really want to do is to invite you to share life together in community and serious consideration of truth by studying the Bible and the life and teachings of Jesus Christ. We have been a part of college campus Christian groups since 1997, because we believe it is a unique setting where new adults can examine the purpose of their life and discover and practice how to live out its meaning. We believe that the world has always been a challenging, turbulent place to live, but that Jesus' life, death, and resurrection offer redemption for the world's brokenness and a template for a life full of loving others, true community, and ultimately light in the darkness.
Yes, that is very high-minded rhetoric, but we are just ordinary people with faith in a greater God. So we'd love to meet you soon and explore faith together!